Temporary fencing is highly adaptable to site requirements. The system is ideal for temporarily securing almost any area, be it a storage yard, construction site or live event. Large areas can be quickly and easily subdivided utilizing this simple system. The product is a key safety essential for operational sites of all kinds.
GET IN TOUCH
Material
fence panel: galvanized steel
fence base: concrete / recycled PVC
Dimensions (l x w x h)
fence panel:
3.50 x 0.04 x 2.00 m (138 x 2 x 79 in) or
3.50 x 0.04 x 1.20 m (138 x 2 x 47 in)

fence base:
concrete: 0.62 x 0.22 x 0.13 m (24 x 9 x 5 in)
recycled PVC: 0,685 m x 0.25 x 0.14 m (27 x 10 x 6 in)
Weight
fence panel:
16.00 kg (35 lbs) (2.00 m / 79 in)
10.50 kg (23 lbs) (1.20 m / 47 in)

fence base:
concrete: approx. 35.50 kg (78 lbs)
recycled PVC: approx. 26.50 kg (58 lbs)
Transport
29 fence panels per rack
8 transport racks per standard trailer
approx. 812.00 m (2,664 ft) overall length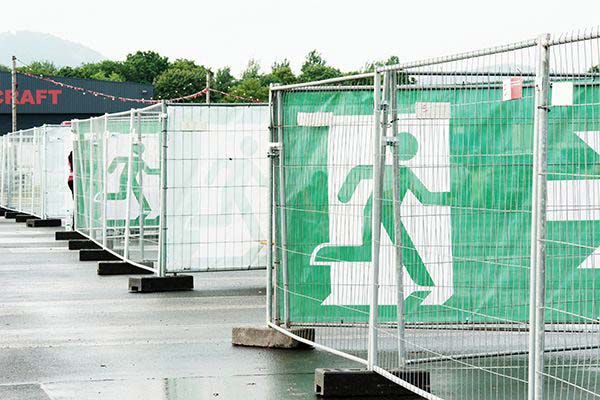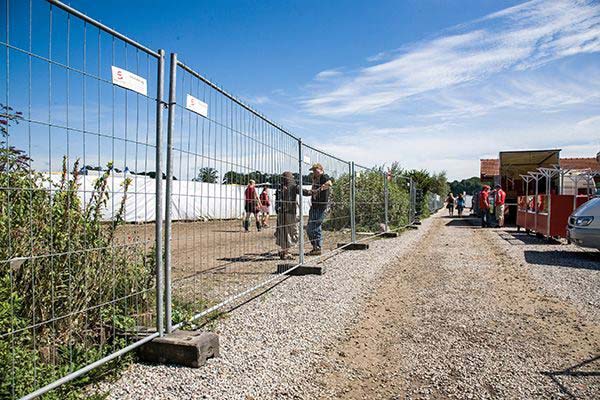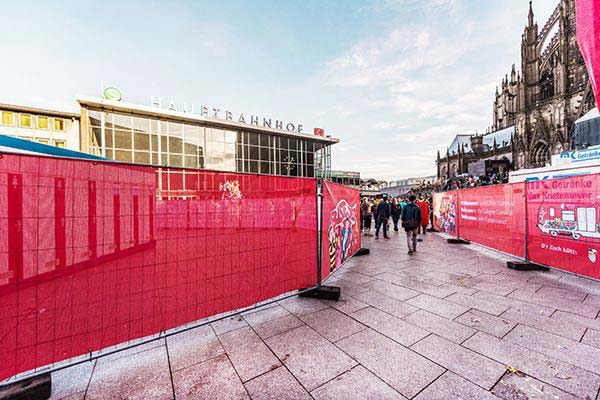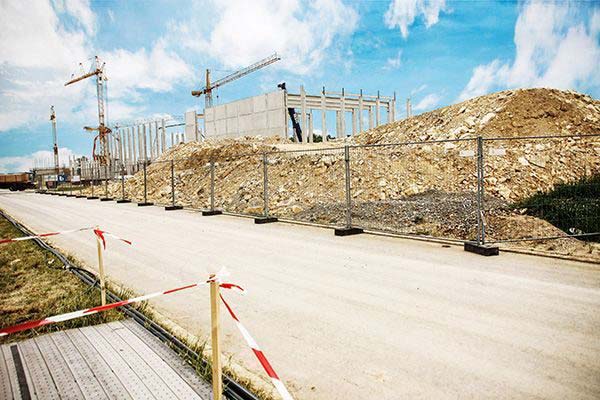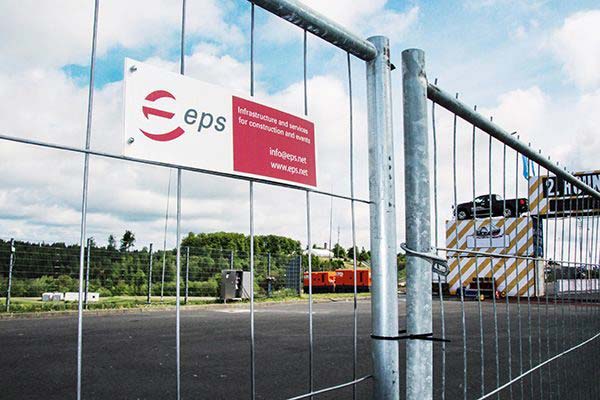 PRODUCT FEATURES
eps offers both standard wire-mesh fence panels and anti-climb models. Bespoke dimensions are available. The fence itself is manufactured from galvanized steel; fireproof, robust and long-lasting. Stabilising blocks are available in recycled materials or concrete.
DID YOU KNOW?
Ease of install makes Temporary Fences suitable for dry hire
For areas with high crowd loading, we recommend more pressure-resistant products and barricades from our GIGS range
BEST PRACTICE
Temporary Fencing: suitable for inner-city events and open-airs, for example installed at "Carnival in Cologne" and the festival "Rock am Ring"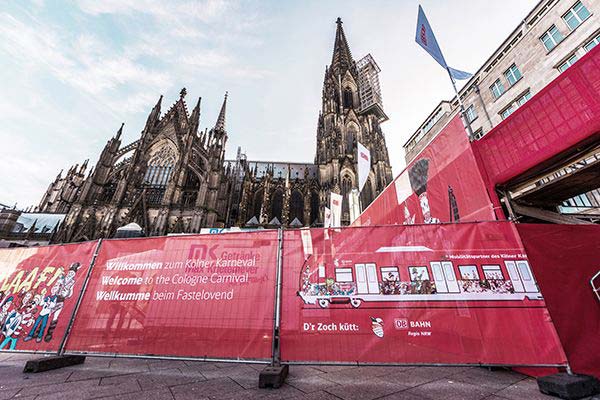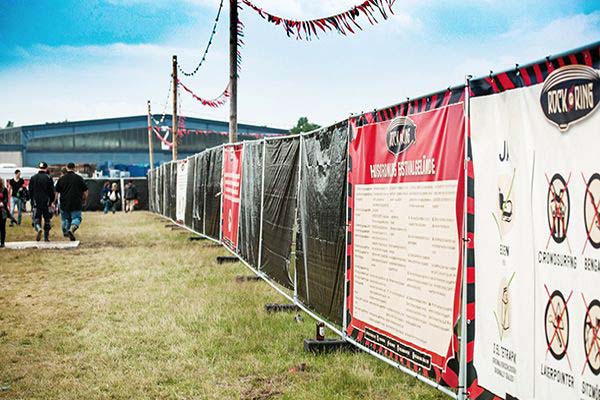 OPTIONAL EXTRAS
Anti-tamper security clamps
Anti-lift bracing
Storm bracing
Custom printed, highly visible safety signage and branding
Custom printed banners and flags
Blackout -privacy scrim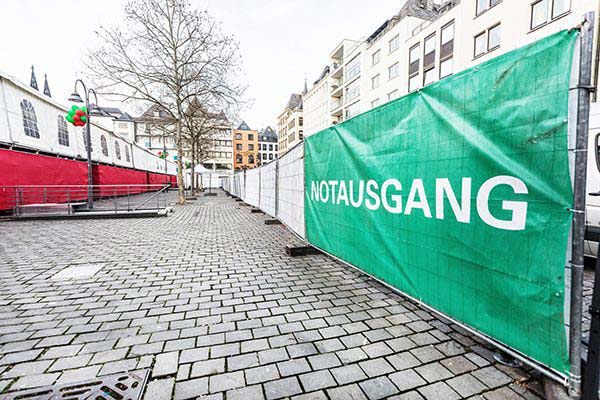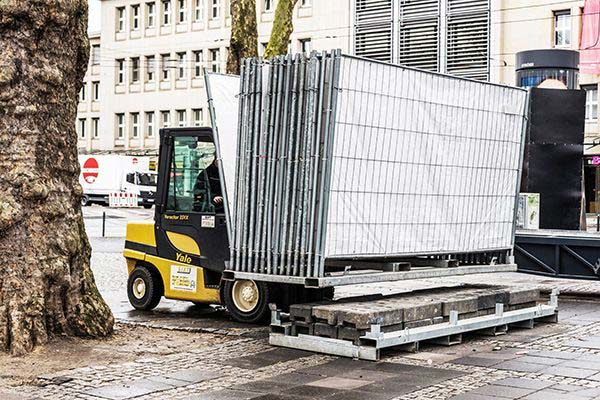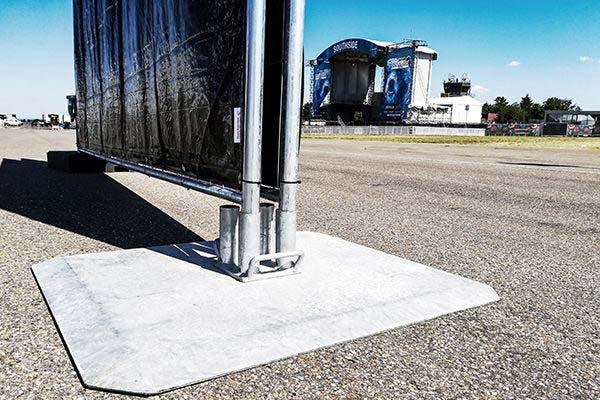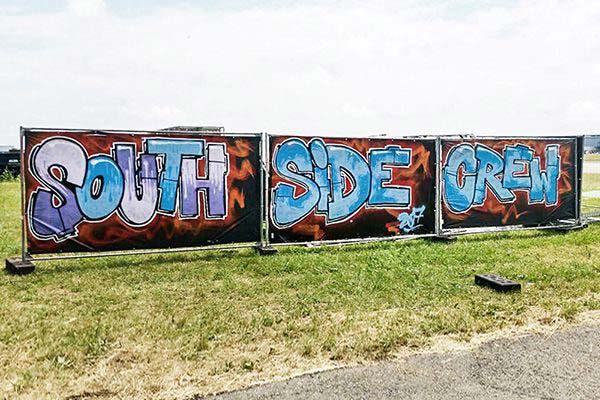 APPLICATIONS
Area creation
Festivals
Greenfield sites
Stadiums
Conferences
Construction Sites