The ArmorDeck 1 pedestrian flooring system offers superior protection for sports pitches and running tracks. Quick to deploy, it offers high levels of protection for sensitive surfaces such as natural or synthetic turf whilst ensuring that they remain covered for the shortest amount of time possible.
GET IN TOUCH
Material
hardened polythene with UV stabilizer
Dimensions (l x w x h)
1.067 x 1.067 x 0.051 m (42 x 42 x 2 in)
Transport
approx. 1,003 m² (10,795 ft²) per standard trailer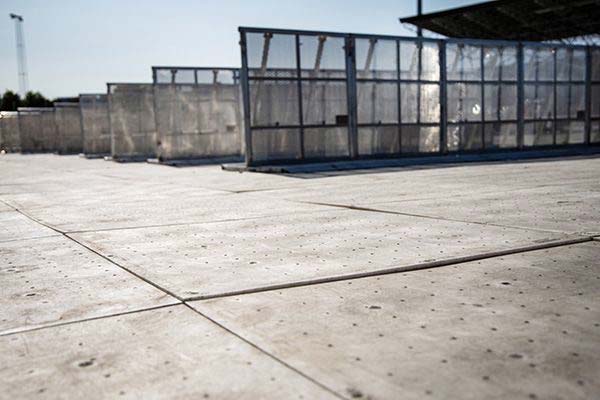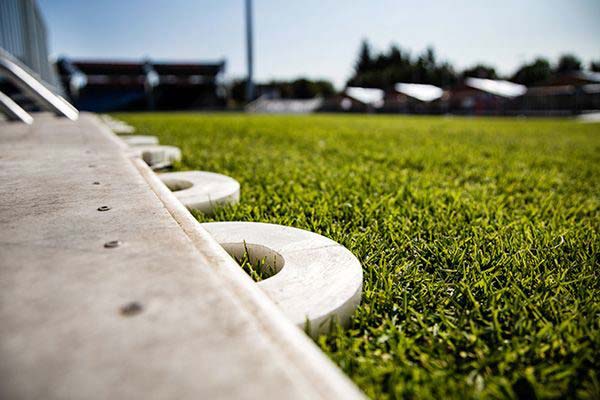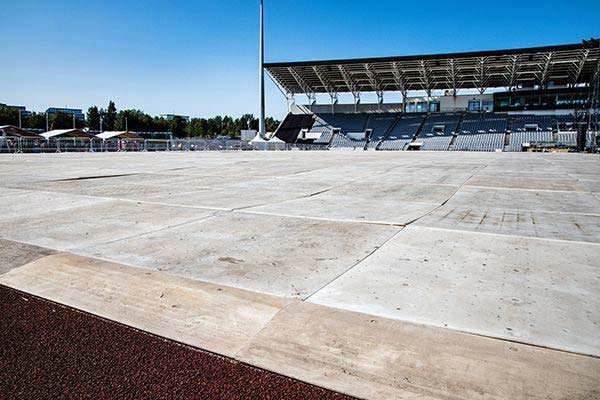 PRODUCT FEATURES
ArmorDeck 1 event flooring has a sandblasted, non-slip surface with a flat profile. Multi-directional locking mechanisms allow for weight dispersal and minimize damage to or compaction of the subsurface. Patented ridges on drainage and aeration holes offer unparalleled liquid-spill protection.
DID YOU KNOW?
Permits light, air and water to reach the subsurface
Proprietary technology allows for drainage without compromising unparalleled liquid-spill protection
Pedestrian-friendly
Even weight distribution of loads protects subsurface and reduces compression
Suitable for indoor and outdoor use
Optimal performance on flat surfaces, natural turf and grass
BEST PRACTICE
ArmorDeck 1 offers superior protection for sports pitches, here at concerts from Adele and Ed Sheeran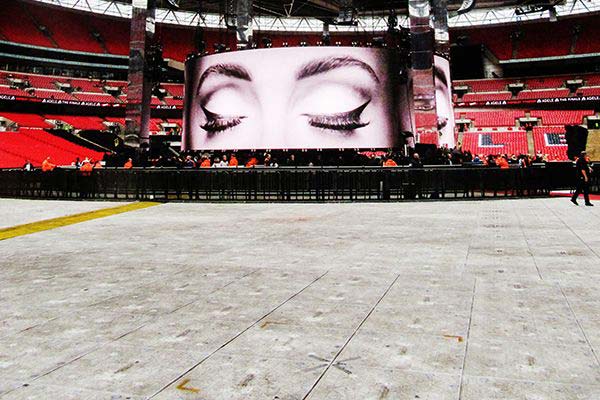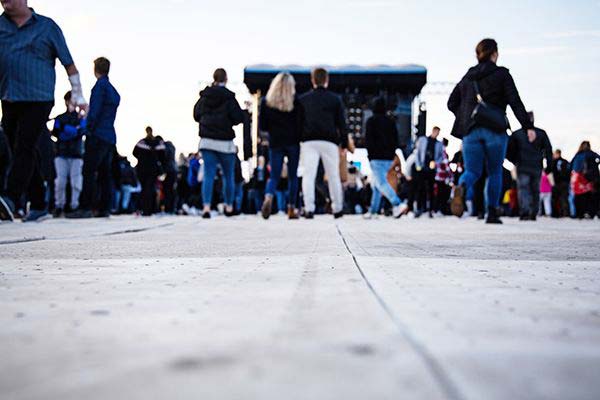 OPTIONAL EXTRAS
Ramp accessories ensure safe and smooth transitions to the subsurface
eps offers an optional range of underlays to protect the subsurface that can adapt to varying ground conditions
Transition products seamlessly connect ArmorDeck 1 with other ground and turf protection systems
ArmorDeck 3, a heavy-duty, drivable, turf protection system, can be combined with ArmorDeck 1 to provide a visually contrasting, full-scope flooring system
Cable Protectors are available to safeguard equipment and audiences on the event floor
eps offers CAD design to help optimize planning processes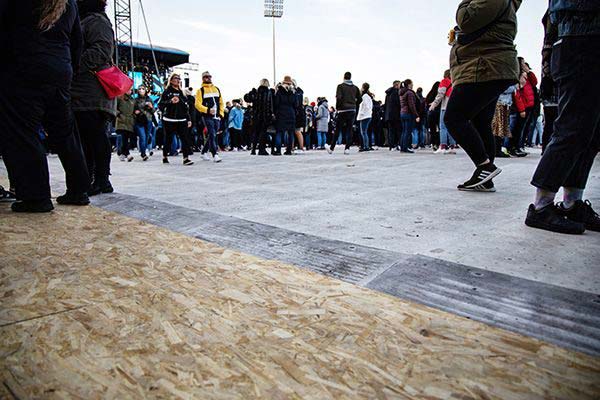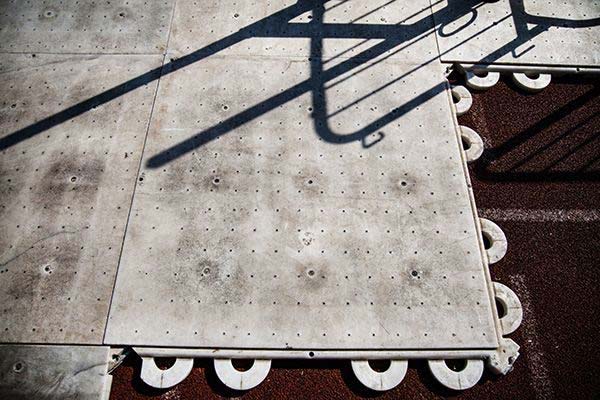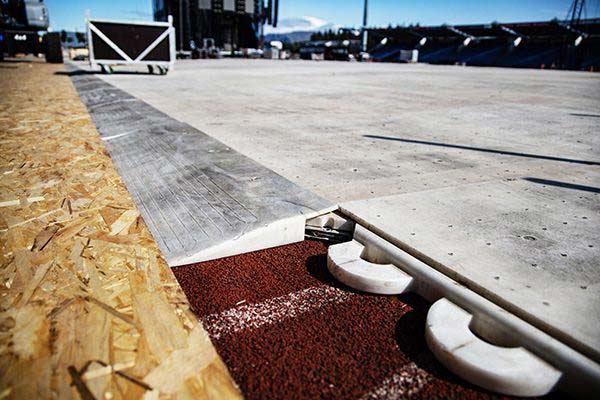 APPLICATIONS
Stadiums: turf and running-track protection
Foundation for stages and grandstands
Sensitive ground protection
Temporary event spaces
Tennis courts