Terraflor is designed for use on both natural and artificial turf, such as football fields, golf courses, and other outdoor fields. It is ideal for uneven or sensitive surfaces as its interlocking, flexible design allows it to flow across the field with ease.
GET IN TOUCH
Material
hardened polythene with UV stabilizer
Dimensions (l x w x h)
1.48 x 2.23 x 0.0381 m (58.3 x 87.8 x 1.5 in)
Surface
integral non-slip surface
Color
translucent natural material, which allows passage of light, ensuring grass health
Accessories
Terraflor keys, edge ramps
Transport
approx. 1,296 m² (13,950 ft²) per standard trailer
PRODUCT FEATURES
Terraflor's integral non-slip surface is designed with anti-spill features to stop fluids and dirt passing to the field. Raised air holes prevent spillages reaching the subsurface while allowing air to permeate through the system to the grass below. Multi-directional locking mechanisms ensure a stable, gap-free event surface whilst also providing effective weight dispersal.
DID YOU KNOW?
Pedestrian-friendly
Engineered to support medium loads
Liquid spill protection
Light permeable, translucent natural material enables continual grass growth
Weight distribution of load protects sub-surface and reduces compression
Suitable for indoor and outdoor use
Adaptive to undulating ground conditions
BEST PRACTICE
Terraflor is designed for use on both natural and artificial turf and is ideal for uneven or sensitive surfaces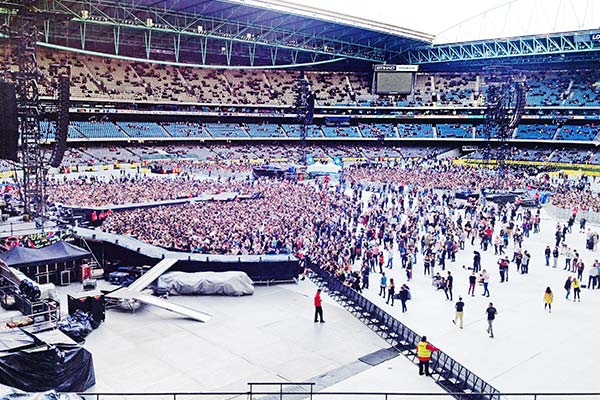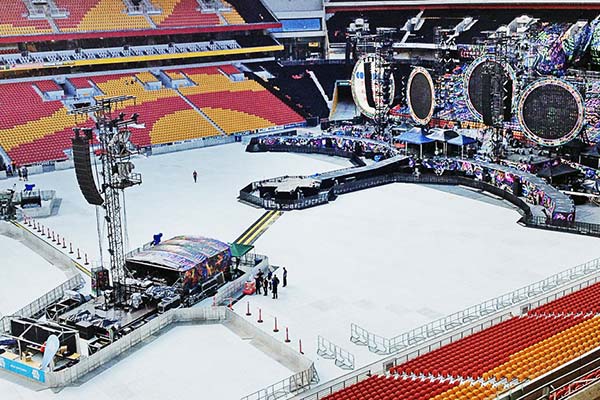 OPTIONAL EXTRAS
Ramp accessories to ensure smooth transitions to sub-surface
eps offers an optional range of underlays to protect the sub-surface and adapt to ground conditions
Transition products to seamlessly connect Terraflor with other ground- and turf protection systems
eps offers CAD design to help optimise the planning process
APPLICATIONS
Stadiums –turf and running track protection
Golf courses
Undulating ground
Greenfield sites
Sensitive ground protection
Temporary event spaces