The Police barriers are used for events such as demonstrations, festivals or sporting events. They are particularly suitable for temporary delimitations as they can enable a separation between groups of people or restrict access where required. The barrier lends itself to a multitude of crowd control solutions and is widely used for greenfield sites, stadiums and city streets.
GET IN TOUCH
Material
galvanized steel piping
Dimensions (l x w x h)
2.00 x 0.94 x 1.10 m (79 x 37 x 43 in)
Weight
approx. 34.50 kg (76 lbs)
Transport
25 barriers per rack
10 racks (approx. 500.00 m / 1,804 ft overall length) per standard trailer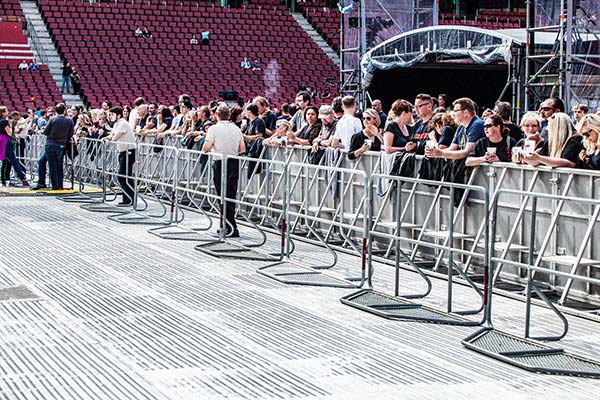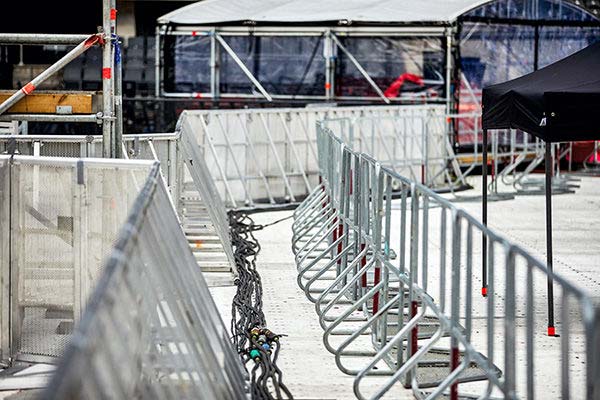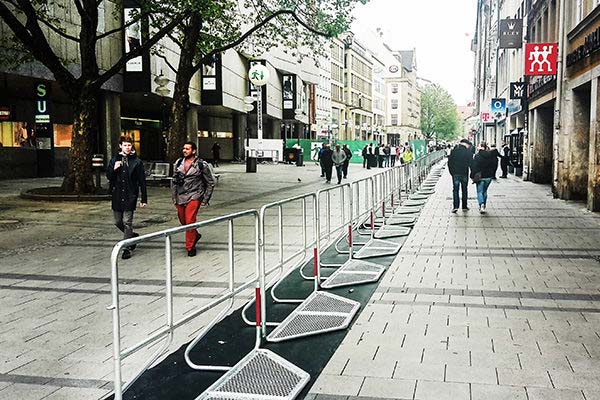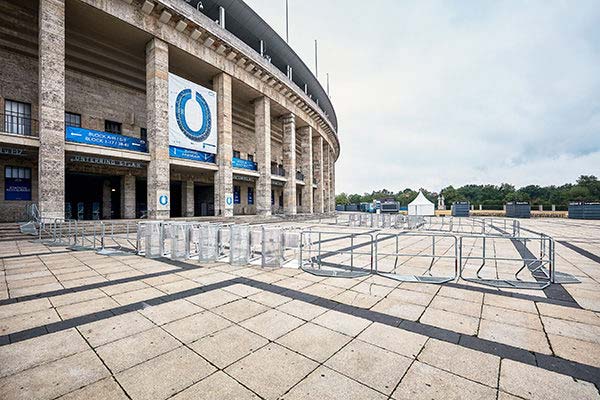 PRODUCT FEATURES
These sturdy interlocking units snap together quickly and easily and are compatible with our mobile fencing, demarcation barriers, and security gates. Increased stability as the flat platform base converts to ballast under spectator footfall.
DID YOU KNOW?
Suitable for delineation and light crowd loading
Rapid to deploy and recover
eps offers the GIGS Barricade system for events with high levels of crowd loading
BEST PRACTICE
Police barriers are particularly stable and are used at events such as demonstrations, festivals, sporting events or film premieres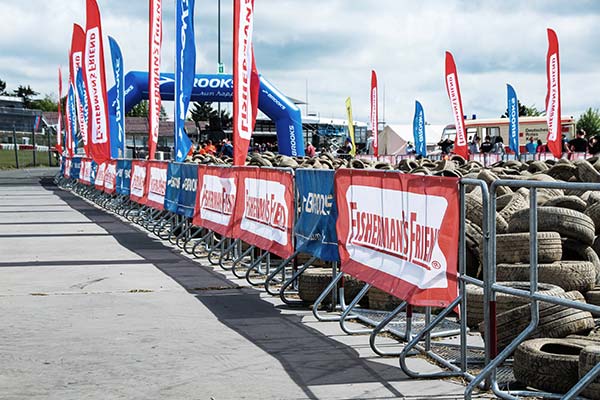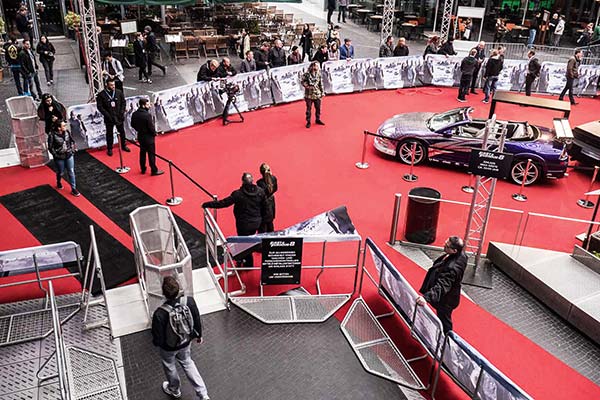 OPTIONAL EXTRAS
Bespoke units are available to accommodate unique configurations
APPLICATIONS
Queuing lanes and walkways
Route demarcation
Temporary road closures
Area creation
Festivals
Road Races
Carnivals
Stadiums
Conferences
Construction Sites