HD Panels are made for extreme site conditions. The robust ground protection mats facilitate access in the most difficult conditions and are capable of load barring the heaviest of site traffic.
GET IN TOUCH
Material
strand-cast aluminum
Dimensions (l x w x h)
2.50 x 3.05 x 0.043 m (8 ft 2 in x 10 ft x 2 in)
Weight
approx. 396.00 kg (873 lbs) per panel
Transport
approx. 138.00 m (453 ft) overall length
55 panels per truck (420.00 m² / 4,521 ft²)
PRODUCT FEATURES
The ground protection panels are made of several layers of extruded aluminum. Deep corrugation, cross-bonded at the top and underside of the panel offer high levels of traction. Particularly suitable for sites with poor ground conditions or with significant topological gradients.
Hard wearing, a proven response to challenging access issues.
DID YOU KNOW?
HD Panels present the heaviest duty of all aluminum roadway, providing reliable access for construction vehicles in adverse conditions
Cross-bonded for added traction
Weight distribution of load protects subsurface
HD Panels are installed by a rear-mounted crane, guaranteeing safe access from the outset of installation
eps offers Box panels for sites requiring heavy load distribution suitable for pedestrian footfall
Constructed from 100% recyclable materials
BEST PRACTICE
HD Panels are made for extreme site conditions and are capable of load barring the heaviest of site traffic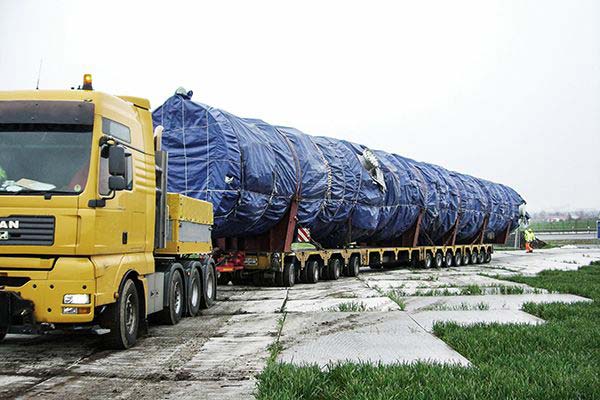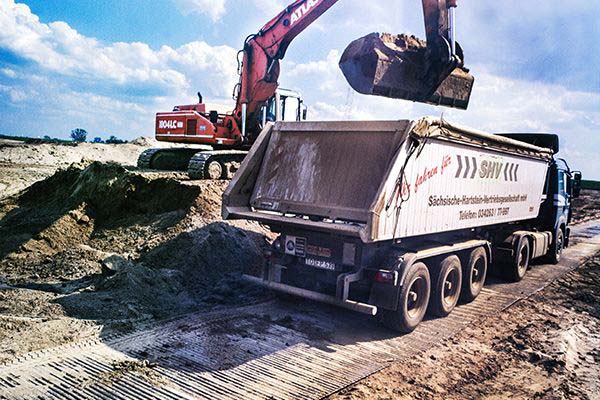 OPTIONAL EXTRAS
For sites with multiple access requirements, HD panels can be combined with a wide variety of ground protection systems.
eps offers an optional range of underlays to protect the sub-surface and adapt to ground conditions
eps offers CAD design to help optimise the planning process
APPLICATIONS
Construction sites
Temporary access roads
Production routes
Film Locations
Adverse cambers
Sites with poor subsurface