Glamping: The hip trend in the tourism industry has also arrived in live entertainment. Now festival visitors are attracted by luxurious and comfortable accommodation over the standard muddy meadows, poor sleep, and porta-potties. Experience festivals like a boutique hotel – is the motto.
Complete package for luxury camping
In addition to the ready to move-in accommodation, high-quality sanitary systems and paved paths are part of the equipment of glamping for festivals. Parking spaces within walking distance and wellness/chill-out areas round off the offer. We at eps offer you a complete package for your luxury camping.
Extraordinary festival experience
This way, you can guarantee your visitors an extraordinary and exclusive festival experience. Would you like a unique VIP area on your premises instead of a whole glamping event? We will be happy to support you from planning to a successful implementation of your vision.
GET IN TOUCH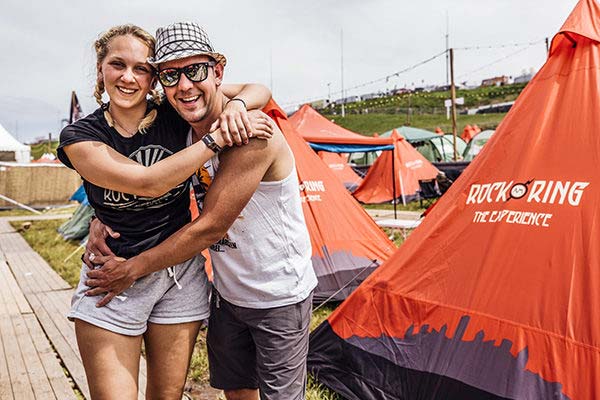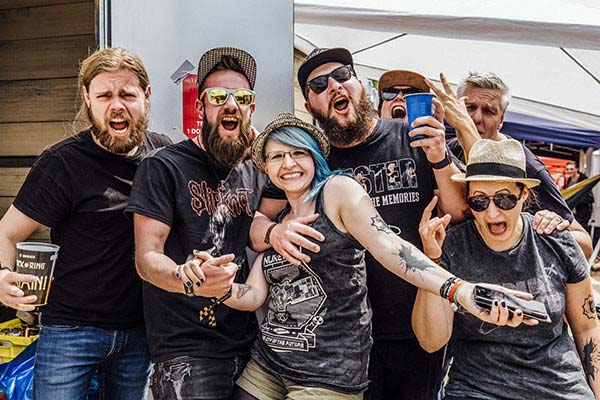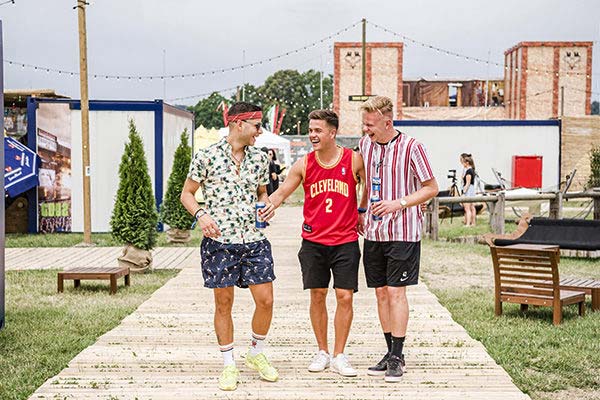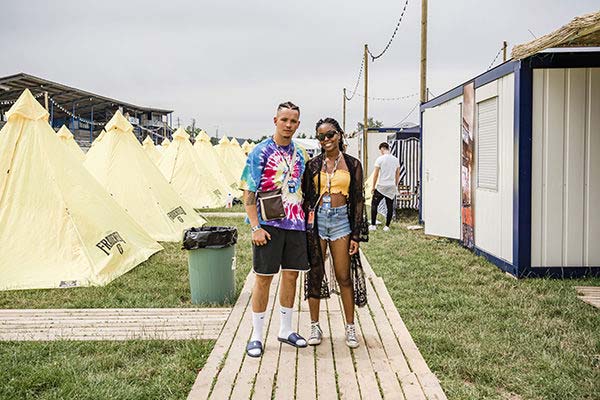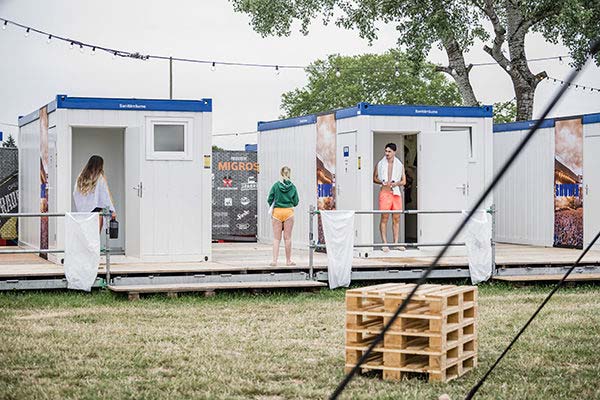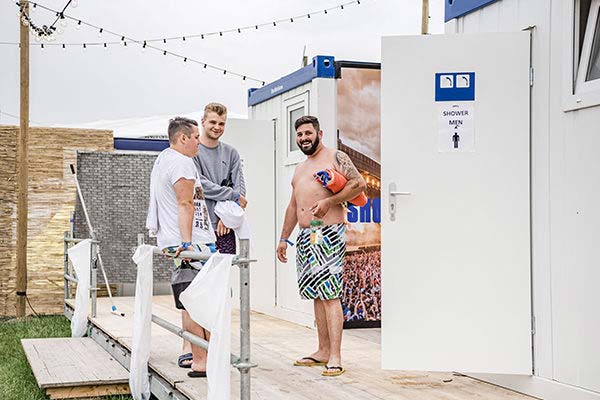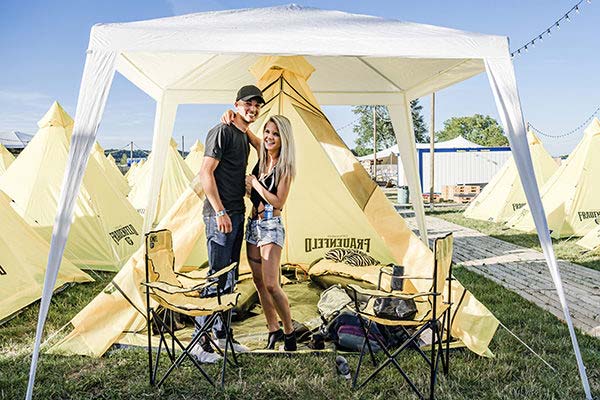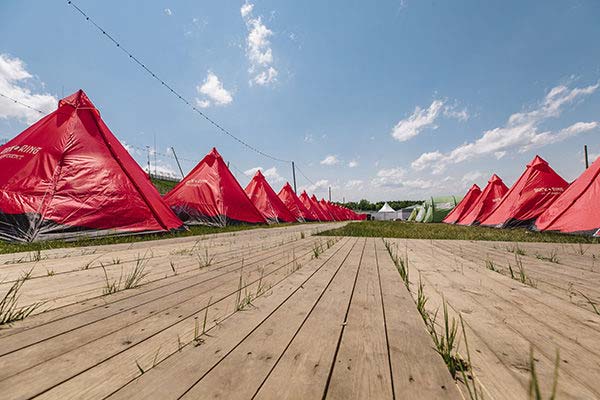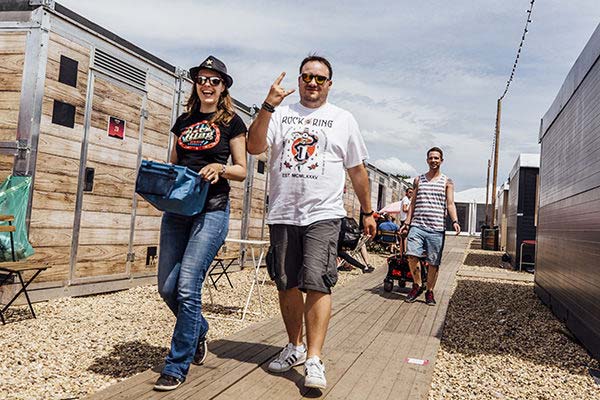 PROFESSIONAL LUXURY CAMPING
The first step towards your festival glamping or VIP area are taken by eps together with you. Depending on the space available to you and your ideas, our in-house CAD draughtsmen and architects will draw up professional CAD plans. Finally, our experienced project managers will help make the entire tent resort or VIP area a highlight at your festival.
Feelgood accommodation
For your glamping site we offer numerous accommodation options. As a base, you can choose between tents for two to four people, equipped with sleeping bags and air mattresses. For even more luxury, mobile homes are available with full beds, chairs, a table, and electricity connections. All variants can be adapted to your festival's corporate design with exclusive prints and printed banners.
High-quality sanitary facilities
In the case of sanitary facilities, you have a choice of all the desired comfort options: whether toilet units, drinking water stations, mobile sinks, shower containers or shower tents as mobile wellness oases.
Safe and nature-friendly walking paths
To protect the camping site, we lay walking paths between the accommodation, sanitary facilities, and other areas. Pathways protect the ground and the glamping visitors have a safe foothold to help them cross the camp with clean feet. Additional infrastructure such as temporary lighting systems, cable protectors, or crowd control around the campsite ensures even more safety during glamping.
DID YOU KNOW?
Are you planning your glamping or VIP area at a unique location? As a leading global service provider for event infrastructure, even the most remote location is no problem for us. With more than 25 warehouses worldwide, you can build your project for your project from one reliable source.
Low logistics costs
Short communication channels and low logistics costs. We have an extensive worldwide partner network to help deliver what you need efficiently and on time. From gaffer tape to branding to lighting and furniture there are no limits to your ideas and wishes for your glamping or VIP area.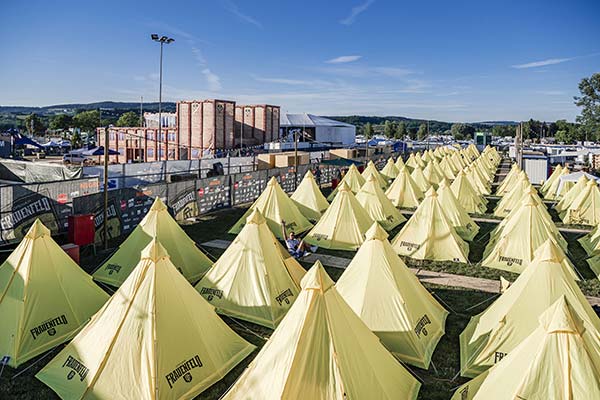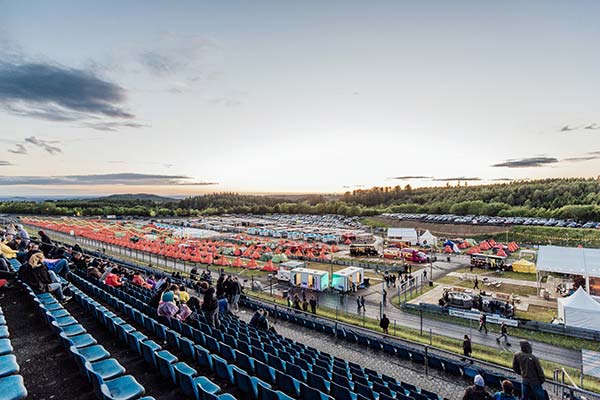 EXTRAS FOR YOUR FEEL-GOOD PACKAGES
To turn your glamping into a real wellness paradise, we offer numerous extras such as chill-out and lounge areas, self-service grill stations, and catering areas. Whirlpools and massage therapy provide can some added luxury wellness for your guests. If you want to treat your guests to even more extras, we offer include WiFi, power connections, lockers, refrigerators, and pavilions.
Check-in like in a hotel
We will set up a reception and a service point for your guests. Here they can check-in in a relaxed manner and will be guided to their waiting accommodation. On request, we can provide goodie bags as gifts and souvenirs for your guests.