The extremely sturdy Shower Containers are custom-designed for large, multi-day events, such as festivals and sporting tournaments. They are particularly well suited for use in campgrounds and backstage areas.
GET IN TOUCH
Material
outer walls and dividers: polyurethane panels
floor: ribbed aluminum
Dimensions (l x w x h)
6.00 x 2.44 x 2.50 m (19 ft 8 in x 8 ft x 8 ft 2 in)
Accessories
wastewater pump trucks
Transport
2 shower containers with 20 shower stalls per standard trailer
PRODUCT FEATURES
Each Shower Container is made up of twelve shower units, which are separated into individual stalls by dividers and curtains. To ensure an ample hot water supply, every container is outfitted with two water heaters with 500 liters capacity per unit.
The modules also feature ribbed aluminum flooring and drains, which ensure a dry, slip-proof surface, as well as electric heaters, sinks, and mirrors. All Shower Containers can be easily unloaded and positioned using a forklift.
DID YOU KNOW?
All units contain heaters, sinks, mirrors and clothes hooks
For event sites without existing water supply or sewage system, we offer portable solutions such as holding tanks and waste disposal
eps also offer planning services, delivery, connection, intermediate and final cleaning, and pick up
Female, Male, Gender Neutral and Accessibility signage available on request
BEST PRACTICE
Shower Containers are very flexible and ideal for outdoor events, construction sites, festivals or backstage areas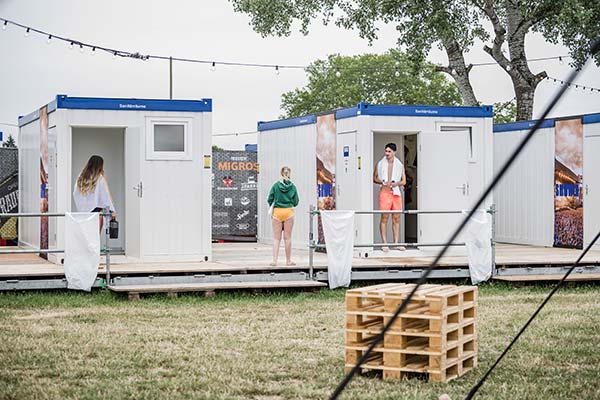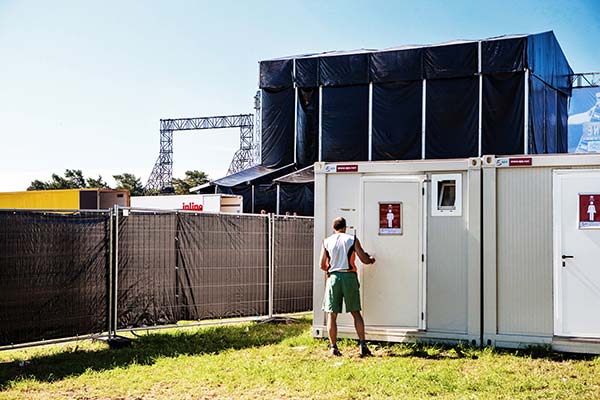 OPTIONAL EXTRAS
Steps and grey water tanks
Temporary Fences and covers for privacy protection
Flagpole with Powermoon® to highlight the area
Crowd control barriers
eps offers CAD design to help optimize the planning process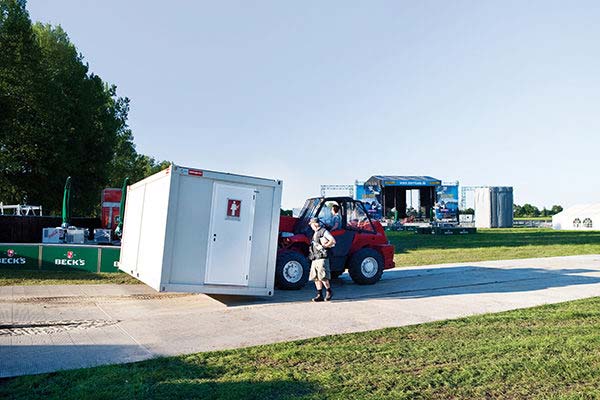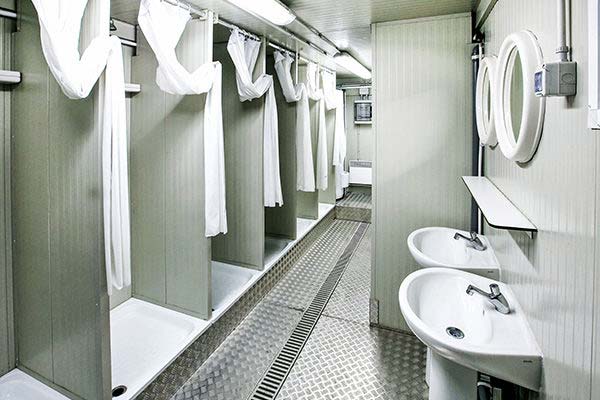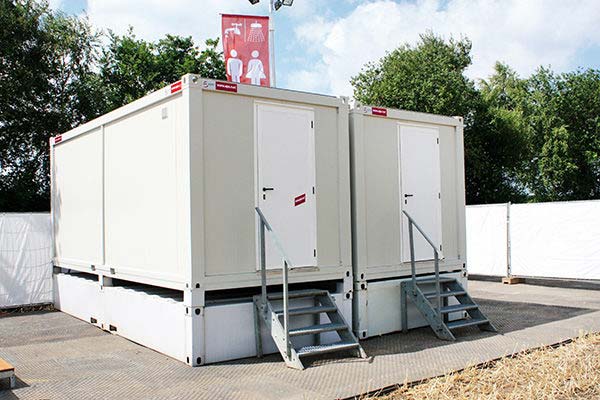 APPLICATIONS
Festivals
Backstage areas
Greenfield sites
Corporate events
Sporting events and spectator areas
Outdoor events and functions