eps Pro is an innovative plastic ground protection system with patented clip system capable of supporting medium loads in sensitive areas. No tools are required to assemble or decouple the panels.
GET IN TOUCH
Material
polypropylene copolymer
Dimensions (l x w x h)
2.263 x 1.129 x 0.027 m (89 x 44.5 x 1 in)
Transport
40 sheets per (euro) pallet
2,240 m² (24,111.16 ft²) per standard trailer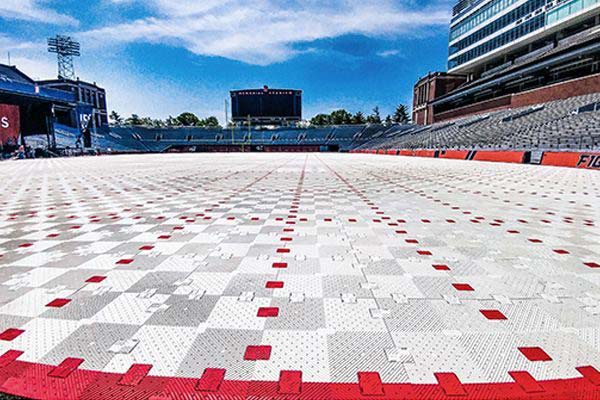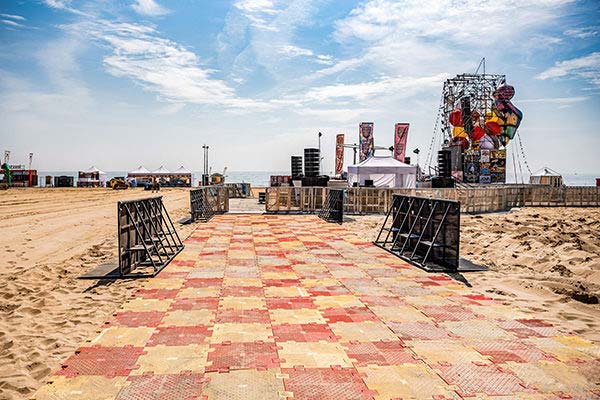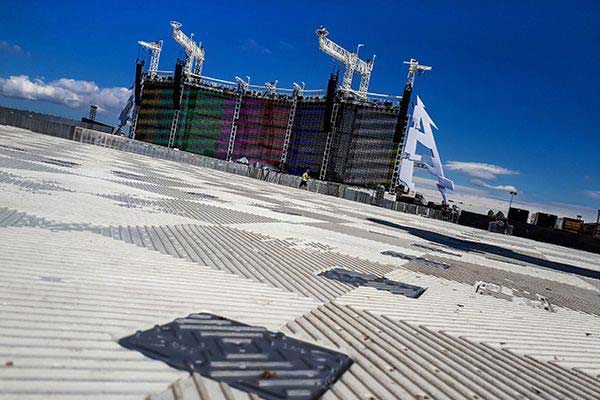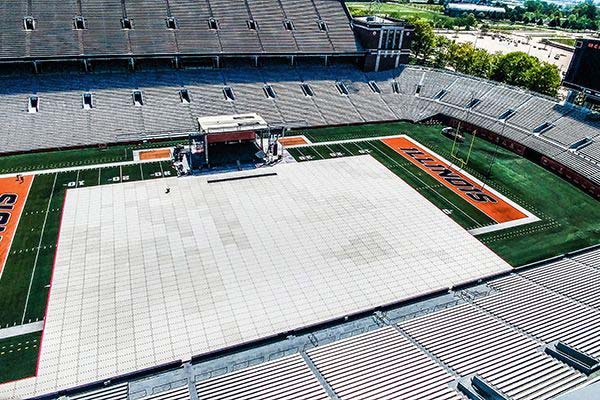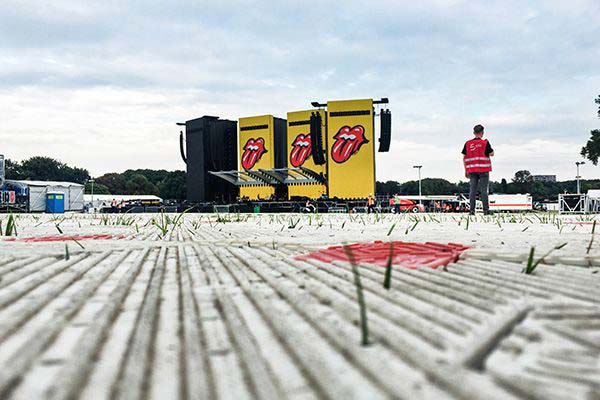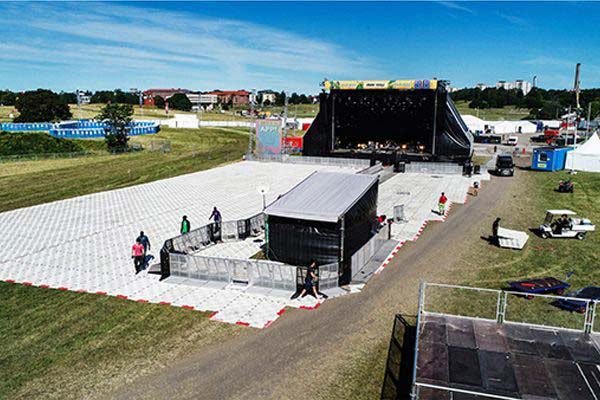 PRODUCT FEATURES
eps Pro sets the industry standard for medium load ground protection. With its patented clip system, inter-panel flexibility and light-weight design, eps Pro panel systems assemble and decouple up to 70% faster than legacy ground protection products.
DID YOU KNOW?
Patented foot-clip system to build pads of any size; no tools required
Assembles and decouples up to 70% faster than legacy products
Light-weight and flexible panels adjust to uneven surfaces effectively
Transport efficiencies; 24,000 sqft per standard flat-bed truck (70% more than legacy medium-load ground protection products)
BEST PRACTICE
eps Pro installed during a Robbie Williams concert and the open-air festival "We are Lignano" in Italy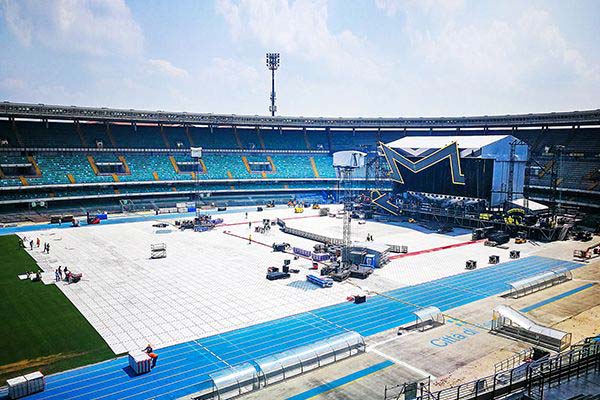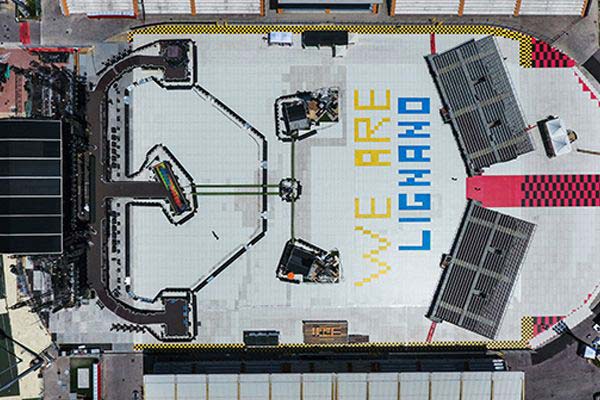 OPTIONAL EXTRAS
Access ramps
Custom colored clips and ramps
eps offers an optional range of underlays to protect the sub-surface and adapt to ground conditions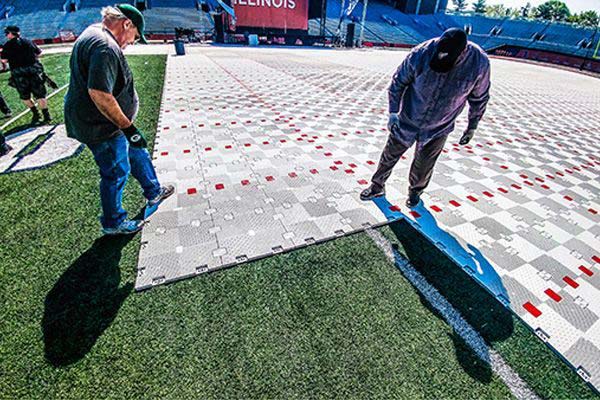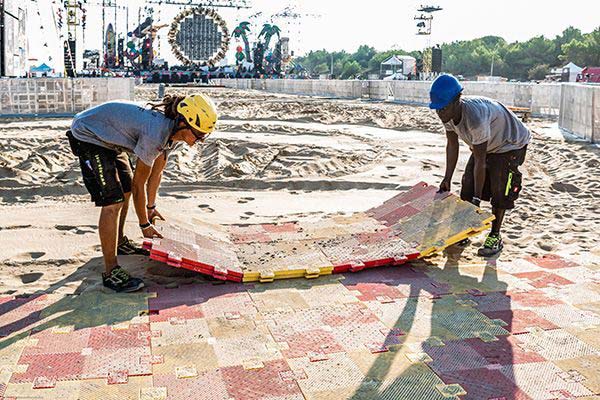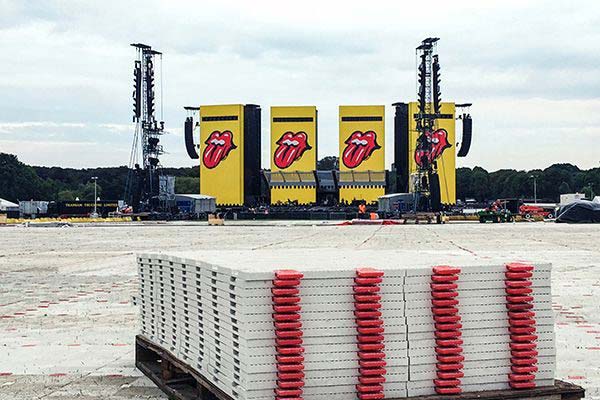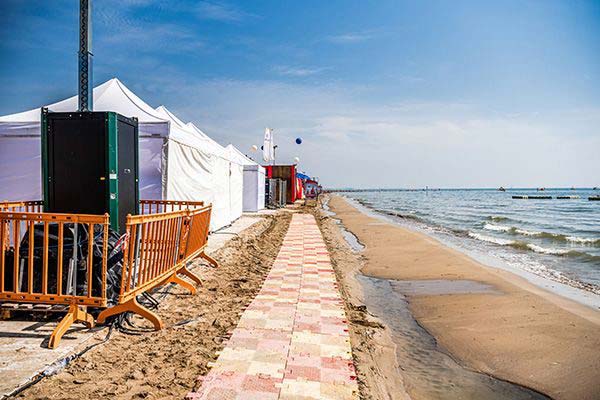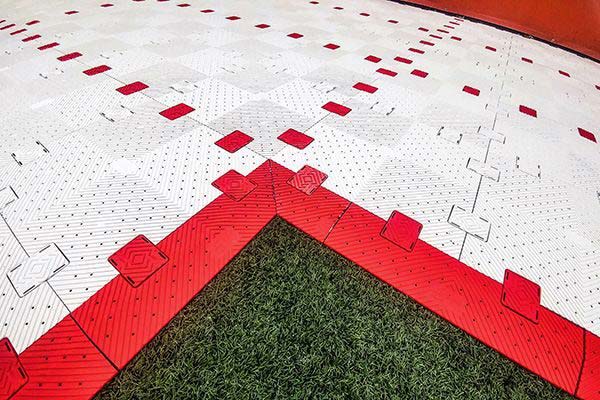 APPLICATIONS
Stadium and arena shows
Festivals
Walkways
Catwalks
Medium duty crowd solutions
Sporting events