The Samsonite A system allows for precision installation of thousands of units in multi-block configurations to help events optimise their use of available space.
eps offer a full turnkey service from project Cad design to installation to seat and block numbering.
GET IN TOUCH
Material
seat and backrest: PP-HD with drainage holes for open-air use
frames: made of electrically welded steel piping
legs: PE
Dimensions (l x w x h)
0.45 x 0.45 x 0.45 m (18 x 18 x 18 in)
seat height: 0.45 m (18 in)
seat depth: 0.45 m (18 in)
seat, width: 0.45 m (18 in)
(incl. comfort connector 0.50 m / 20 in)
seat folded: 0.98 x 0.45 m (39 x 18 in)
Weight
approx. 2.50 kg (5.5 lbs) per chair
Accessories
block signs, seat and row labels, chair clips, floor bars
Transport
160 chairs per (euro) pallet (double stacked)
240 chairs per (euro) pallet (triple stacked)
5,200 chairs per standard trailer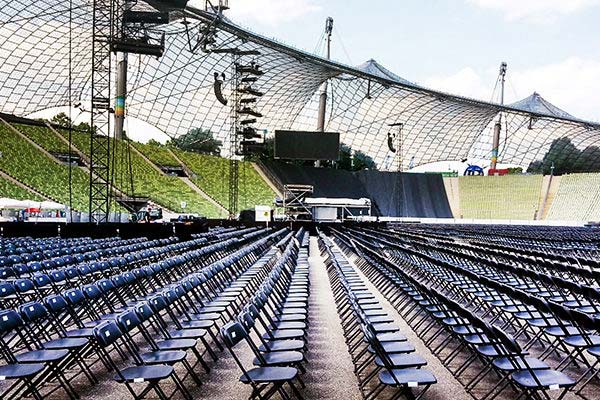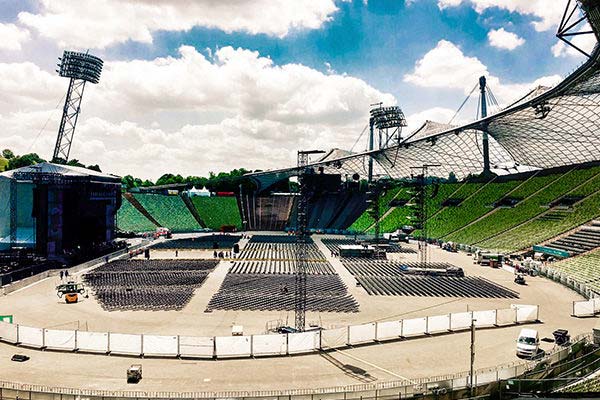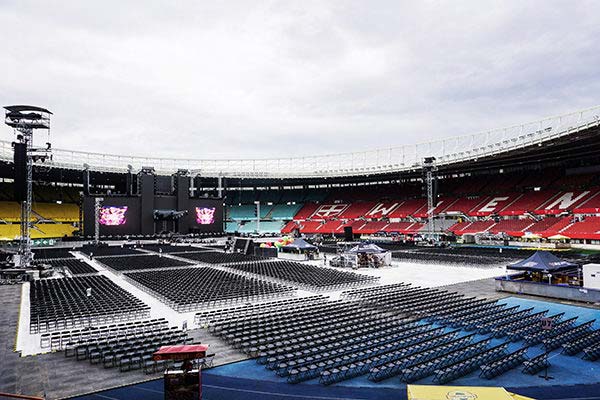 PRODUCT FEATURES
The Samsonite A chair is field tested for major events. The weatherproof steel and high-density plastic construction make it particularly well suited for outdoor use. The chairs come with standard PVC chair connectors. Alternatively, we can supply comfort connectors, which increase the space between chairs by 4.50 cm (1¾ inch).
Space-saving folding design affords high transport efficiency with up to 5,200 chairs per load.
DID YOU KNOW?
Designed for comfort
Drainage holes for open-air use
Fast install and recovery
High transport efficiency
Precise, space optimizing installations
Optional tailor-made cushions for added luxury
Optional waterproof seat numbers and block signs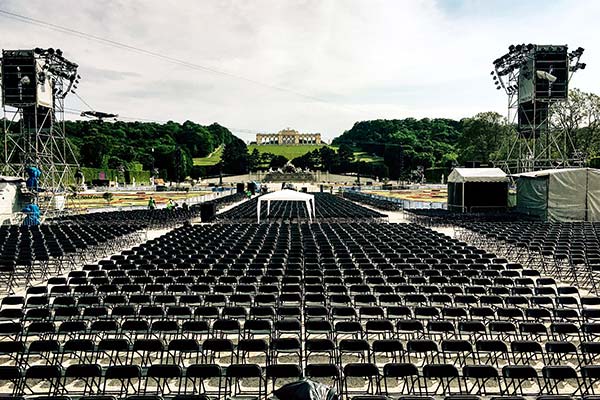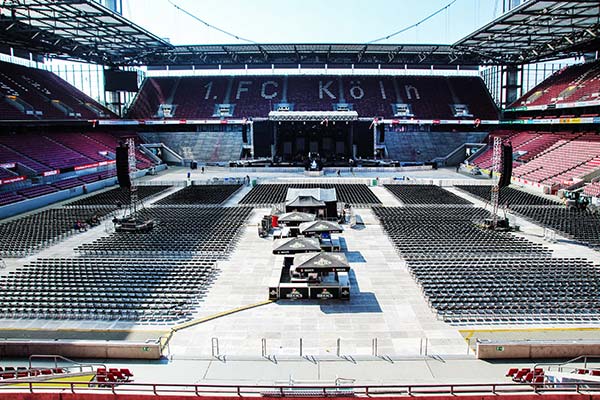 OPTIONAL EXTRAS
Bespoke cushions, waterproof seat numbers and block signs
eps offers CAD design to help optimize the planning process and ensure compliance to safety regulations
eps offer a range of pedestrian and drivable flooring to service all site access requirements
Cable Protectors are available to safeguard equipment and audiences across event sites
APPLICATIONS
Stadium and Arena shows
Open-air concerts
Awards Ceremonies
Receptions
Corporate events
Large scale functions
Weddings
Graduation and Commencement ceremonies