The Arena Panel system is custom designed by eps for use in stadiums and other large-scale venues that need to accommodate heavy equipment and/or large crowds. The system can function as a stable base for large stages and grandstands or as safe access for forklifts, site traffic and heavy goods vehicles.
Material
strand cast aluminum
Dimensions (l x w x h)
2.15 x 3.00 x 0.048 m (7 ft 1 in x 9 ft 10 in x 2 in)
Weight
approx. 175.00 kg (385 lbs) per panel
Transport
geotextile oder enkamat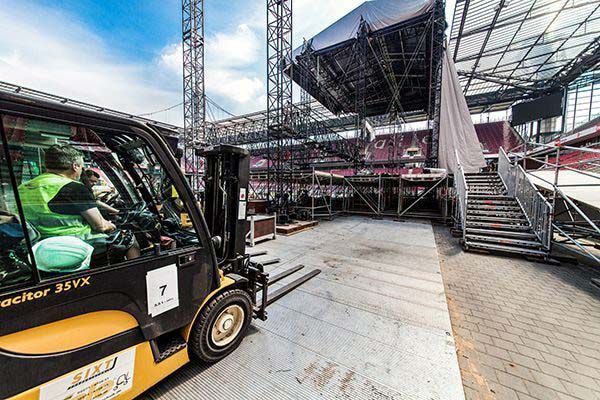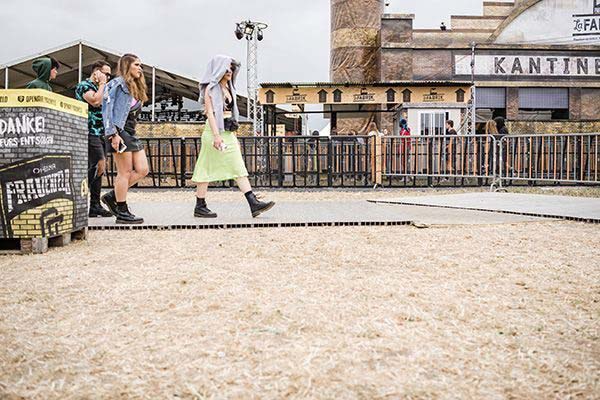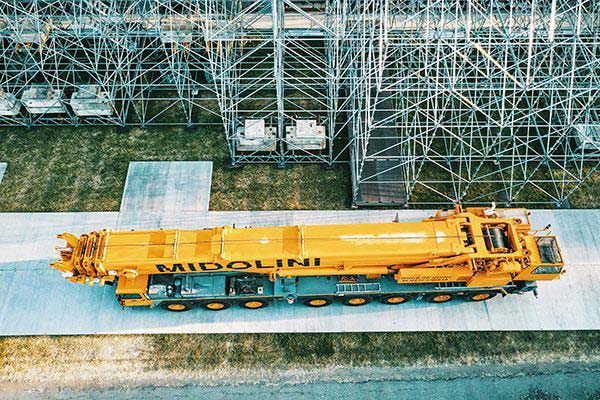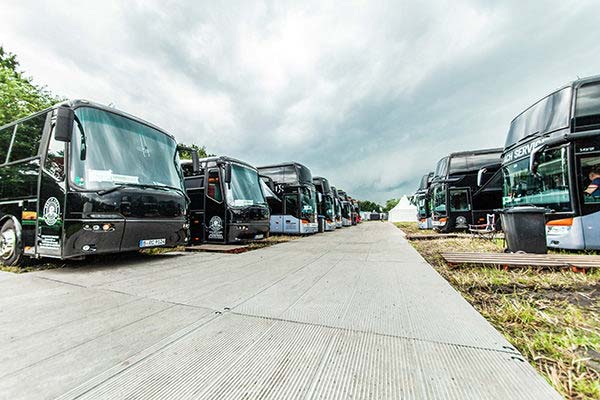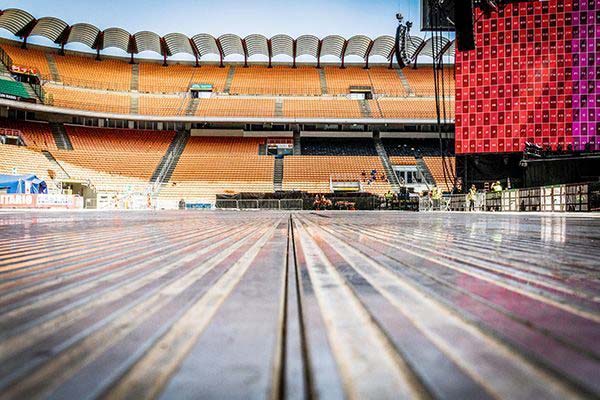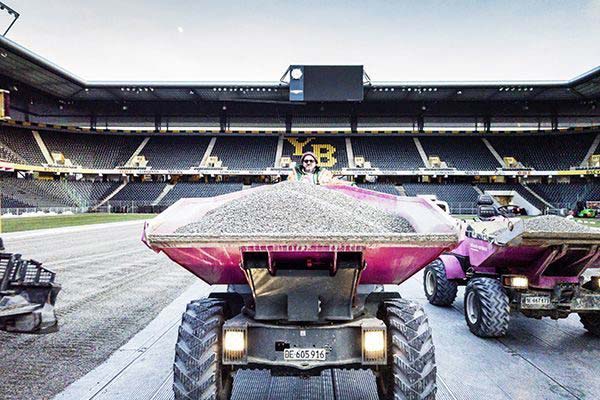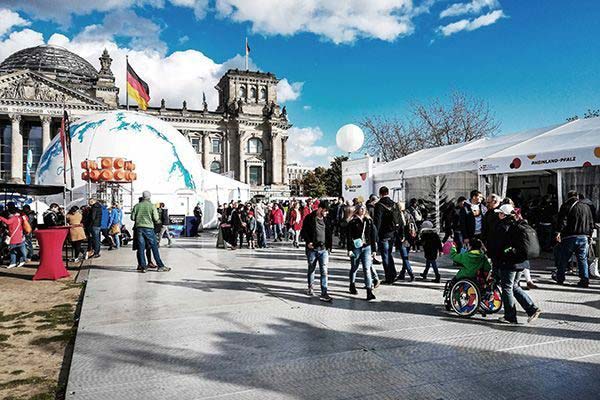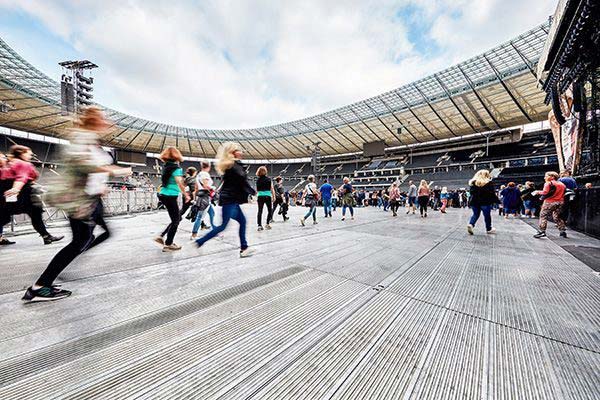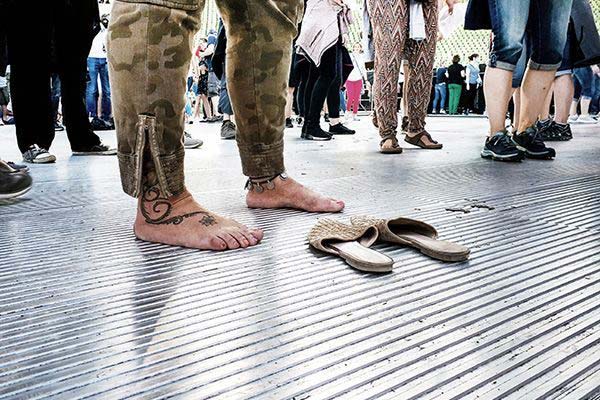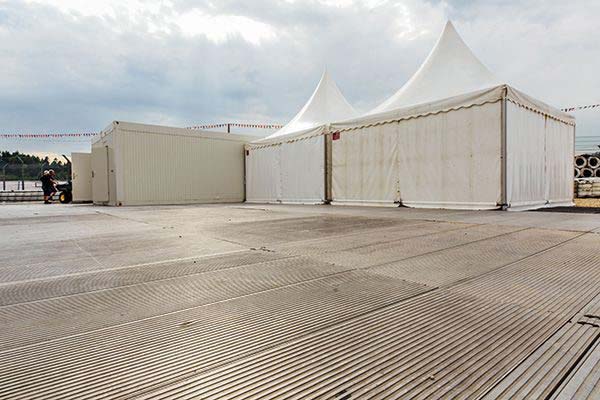 PRODUCT FEATURES
Arena Panels connect on all sides via an internal bolt and plate system creating a completely even surface and ensuring the most efficient weight distribution possible. Capable of supporting the heaviest of loads, the panels are also compact and light enough that they can be laid manually with the help of a forklift.
DID YOU KNOW?
Pedestrian-friendly textured grip and counter-sunk connections
Weight distribution of load protects subsurface and reduces compression
Supports access for heavy vehicles up to a maximum weight of 12 tons per axel
More efficiently transportable compared with other aluminum roadways
eps Box Panels are recommended for uneven/undulating ground conditions
Constructed from 100% recyclable materials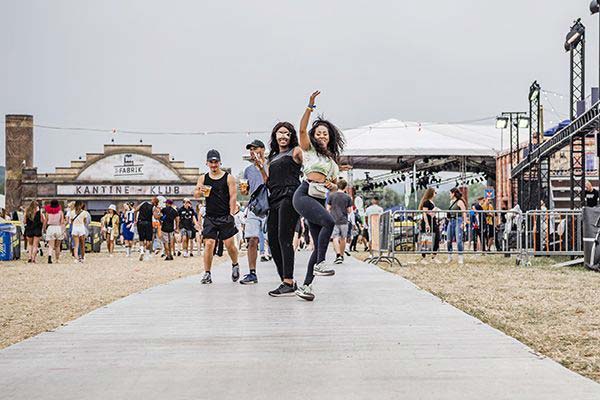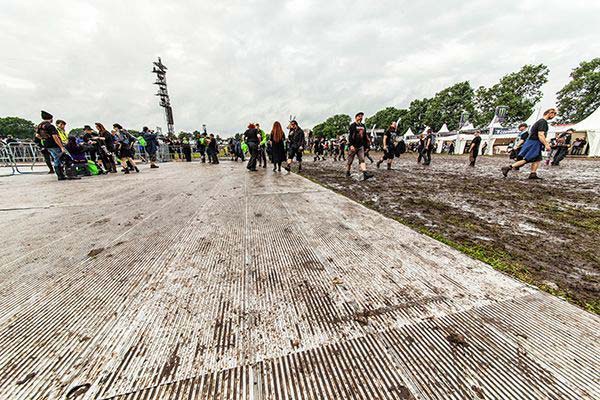 OPTIONAL EXTRAS
Ramp accessories to ensure safe and smooth transitions to subsurfaces
ADA Ramps facilitate wheelchair access
eps offers an optional range of underlays to protect subsurfaces and adapt to ground conditions
Transition products seamlessly connect Arena Panels with other ground and turf protection systems
Flexi Panels create seamless curves in roadways
Compatible with eps's range of pedestrian flooring
Cable Protectors are available to safeguard equipment and audiences on the event floor
eps offers CAD design to help optimize planning processes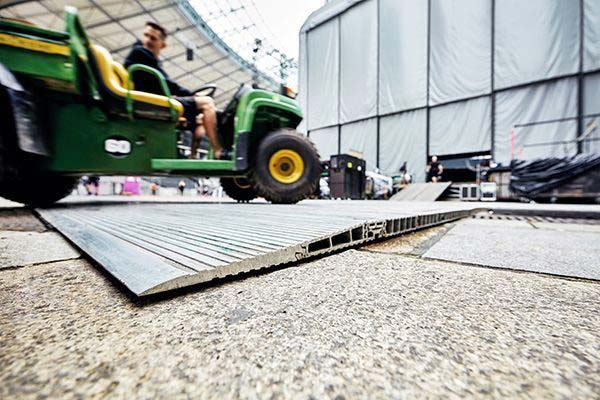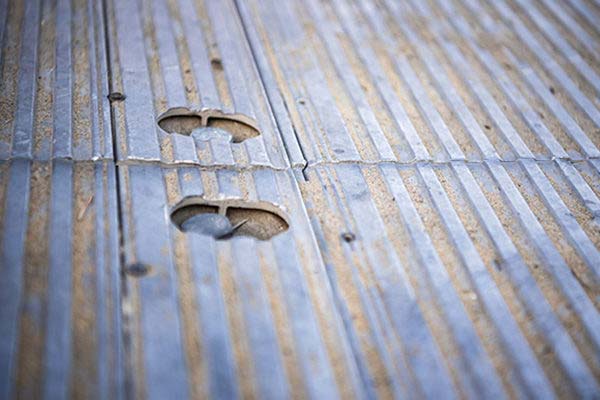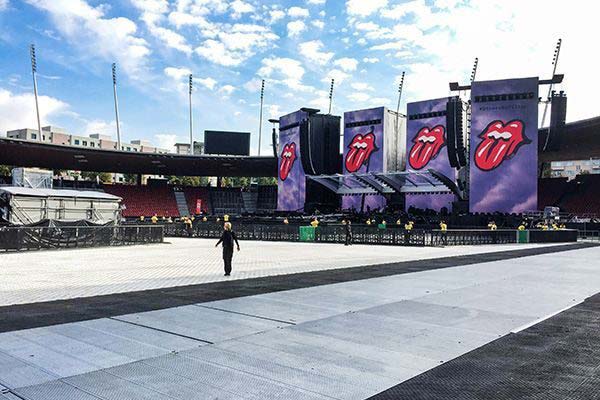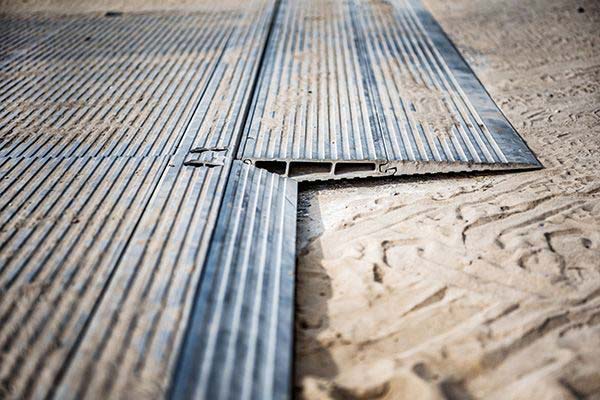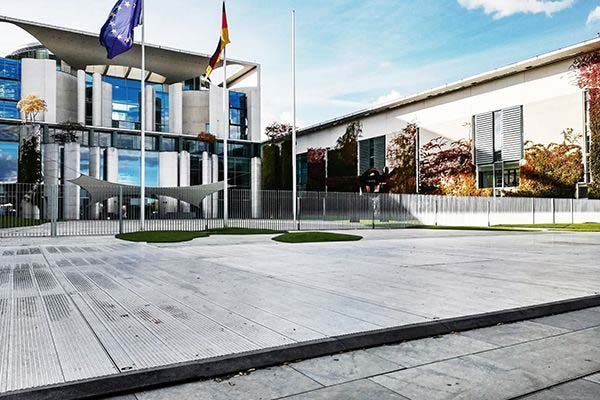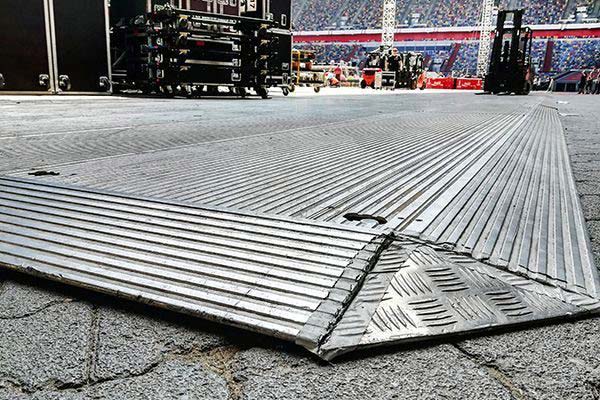 APPLICATIONS
Stadiums: turf and running-track protection
Greenfield sites
Sensitive ground protection
Temporary event spaces
Temporary access roads