VACUUM MEETS ALUMINUM
We have found our ultimate dream team: vacuum technology and aluminum panels. With semi-automated installation, the assembly and dismantling are remarkably faster than the conventional technique. With help of trained personnel, adapted site logistics and technical stacking aid, even higher outputs can be expected in the future. Also, a certain minimum number of personnel and the weight of the panels are no longer important for the installation.
New possibilities in the heavy-duty sector
This opens up completely new possibilities, especially in the heavy-duty sector. Due to the significantly lower CO₂ footprint compared with plastics, our new technology relies, in particular, on aluminum floor protection panels, which we recycle 100 percent. This also includes our recently developed lighter and more transport-efficient Arena Light Panels.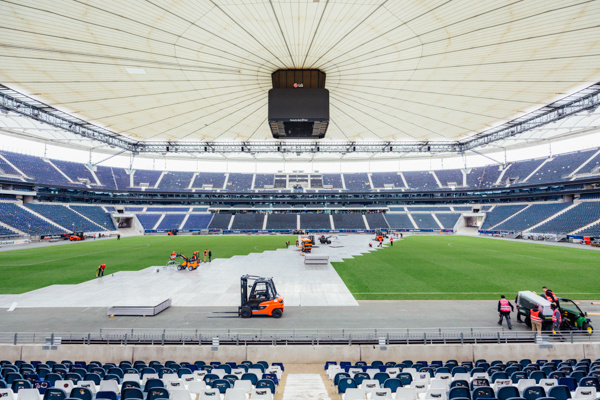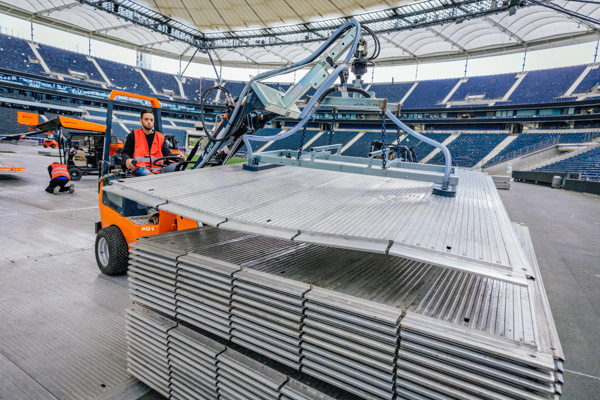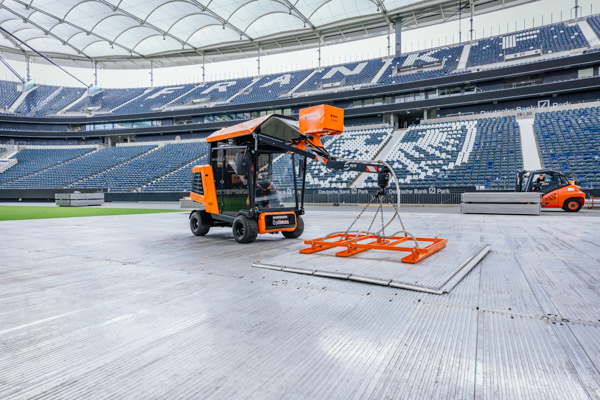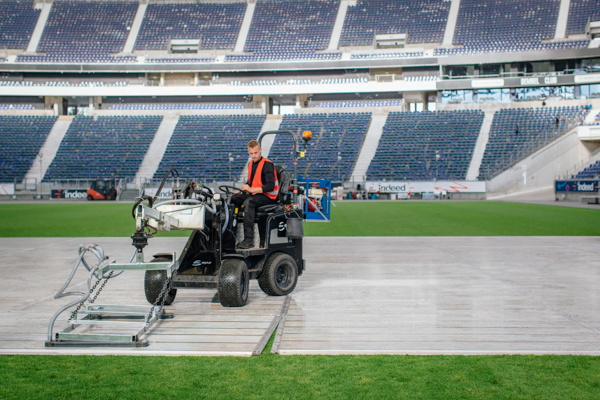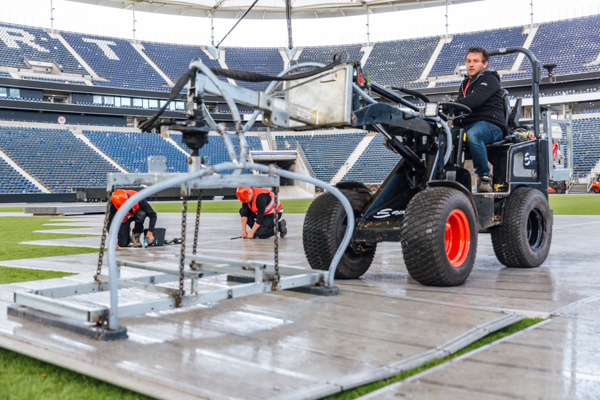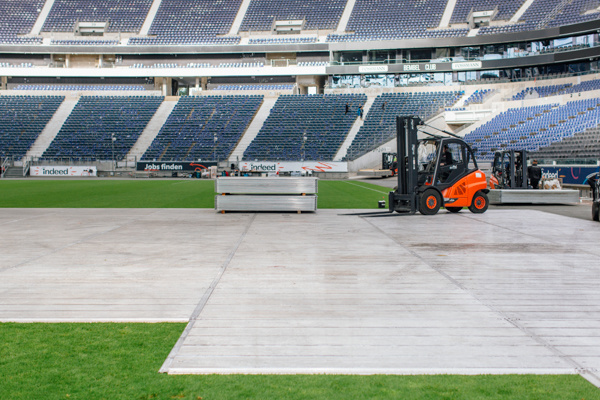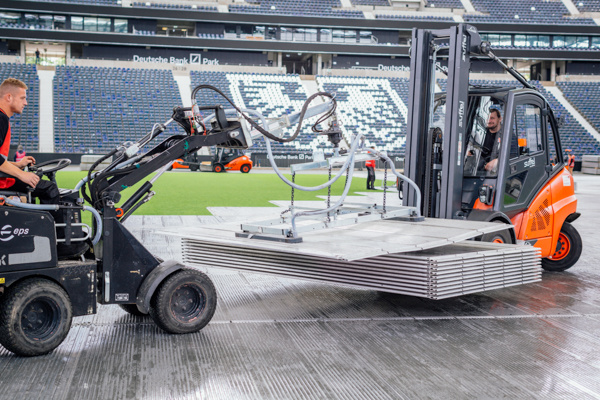 The future belongs to laying machines. Their use saves personnel and costs, increases speed and quality, and reduces our CO₂ emissions. It also ensures planning security and increases occupational safety requirements enormously. From now on, we can operate even more professionally and independently. With well-trained personnel, we will achieve incredible capacities in the future – and in a much more sustainable way.
TECHNICAL MANAGER, eps deutschland
THE FUTURE BELONGS TO LAYING MACHINES
The new installation method was successfully tested under a wide range of weather conditions. We reduced the laying time enormously and had considerable cost savings compared to the conventional approach.
USE OF ALUMINIUM PANELS WITH LOWER CO₂ FOOTPRINT
Vacuum technology enables an increasing use of sustainable aluminum ground protection panels. Our laying machines are four times lighter than forklifts, consume significantly less fuel, and reduce personnel deployment. As a result, we are able to achieve a reduction in CO₂ emissions.