Today, more than ever, well-organized touring logistics are the cornerstone of tour planning. As the primary source of income for artists has shifted to live entertainment, tours have sought ever greater efficiency.
Consistent quality is crucial
Tour routings require not only excellent project management but also a consistent quality of the infrastructure used, including floor/turf protection, barriers, seating, and site materials. With increasingly elaborate tour productions and strictly timed shows, infrastructure is a decisive factor for a fast set-up and dismantling of the productions. High quality infrastructure provides safety and increases efficiency.
GET IN TOUCH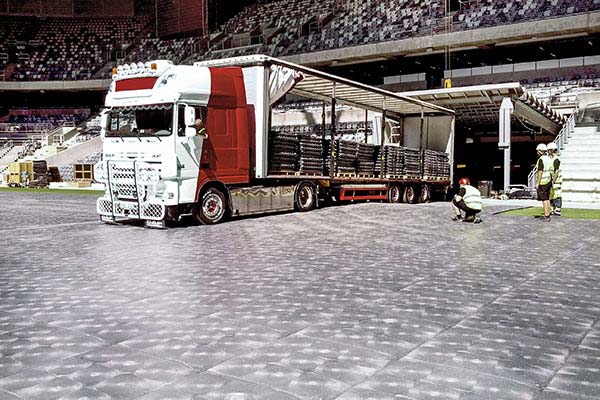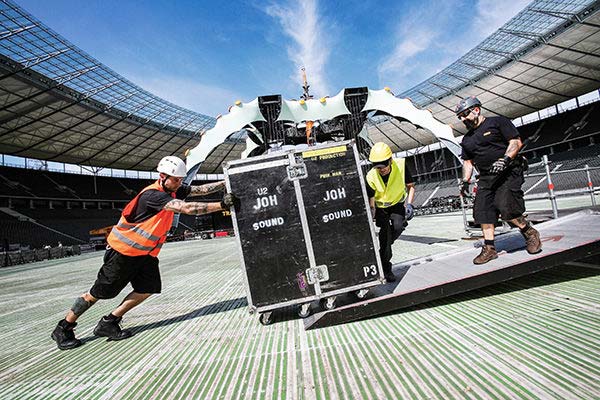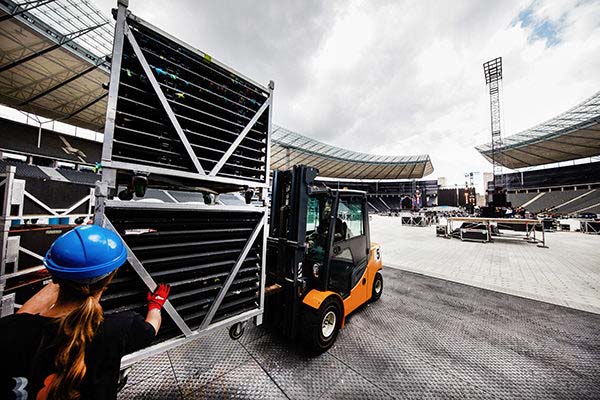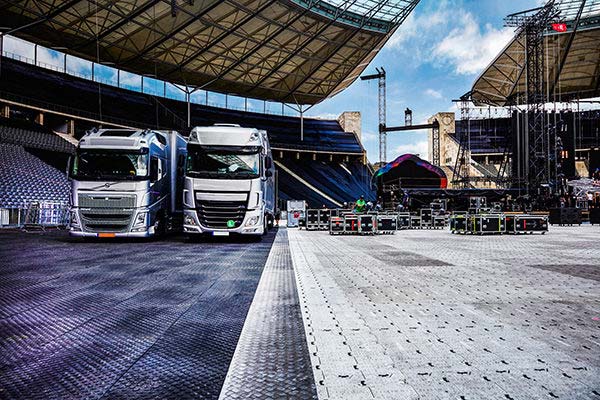 WORLDWIDE TOUR PLANNING
Thanks to our global eps network, we offer artists and organizers the same standard of infrastructure – for every single stage of the entire tour. At the same time we help keep the costs for transport and touring logistics as low as possible. With worldwide routings, long transport routes are no longer necessary thanks to our effective network.
Best solutions at any location
Our trained staff has many years of touring experience and actively supports the productions from the very beginning. This enables us to put together the best solutions for the particular local requirements, take regional laws and regulations into account, and rely on efficient transport/tour logistics.
DID YOU KNOW?
Infrastructure for an all-round successful touring logistics? No problem with our broad portfolio. Our pedestrian event flooring range meet the numerous requirements of local venues in terms of turf protection properties and/or heavy-duty capability. Our equipment meets official requirements such as fire protection or skid resistance and with added adaptability to the unique requirements of tour productions.
Cost-effective and time-effective
Our certified GIGS stage barricades and crowd control solutions meet all safety standards in all countries. The series is a benchmark of quality and enables our team and event organisers to plan with full confidence . Our efficient, reliable system ensures that routing plans, set-up and dismantling timings for strictly timed concerts can be implemented safely, cost-efficiently and time-effectively.
Productions often take cable protections with them on tour. Our modular systems with ADA ramps and in XXL sizes are ideally suited for this.
BEST PRACTICE
All around the world with eps: Global touring logistics for the The Rolling Stones concert in Cuba and the Ed Sheeran concert at Hockenheimring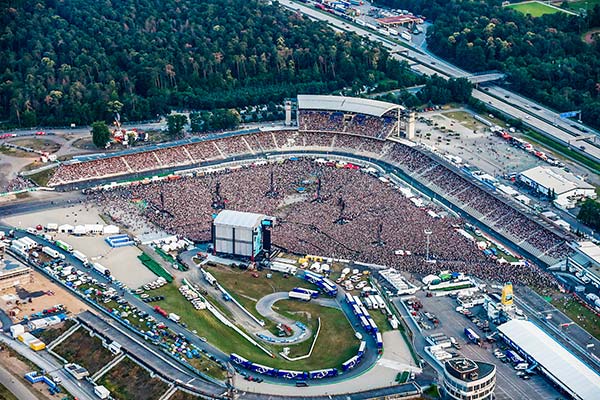 MORE NEEDED?
eps also offer other essentials of global touring logistics: our site materials, designed for the catering and cloakroom area guarantees the same standard for every set-up. Our everyday use products help make the work of the tour catering and crew much easier. All components are packed in robust road cases to protect it against the stresses and strains of everyday touring.
A highlight for stage managers
We offer another highlight and the dream of every stage manager: our allbuyone tour cases. These contain all the consumables needed on tour from one source – from fluorescent gaffa tape to cable ties or molleton. If required, we provide a 24-hour re-fill service – Europe-wide. With eps, worldwide touring logistics becomes a plug-and-play reality.