The extremely sturdy Drinking Water Stations are custom-designed for large, multi-day events, such as festivals and sporting tournaments. They are particularly well suited for use in campgrounds and backstage areas. The ideal product to help keep crowds and crew hydrated through the event season.
GET IN TOUCH
Material
frame: galvanized steel
piping: stainless steel
Dimensions (l x w x h)
2.40 x 1.12 x 0.60 m (7 ft 11 in x 3 ft 8 in x 2 ft)
Transport
4 stations per 1.20 m (3 ft 11 in) of truck space
equivalent to 48 taps
PRODUCT FEATURES
Each Drinking Water Station has twelve sturdy spigots that are accessible from both sides with automatic shut off to minimize water waste. These units can be easily unloaded and installed using a forklift.
DID YOU KNOW?
12 taps per station within an efficient footprint of 2.4 m x 1.12 m
Stainless still piping supported by a robust galvanized steel frame
For event sites without existing water supply or sewage system, we offer portable solutions such as holding tanks and waste disposal
eps also offer planning services, delivery, connection, intermediate and final cleaning, and pick up
BEST PRACTICE
The water refilling station is one of the most important points for festival visitors, especially on hot summer days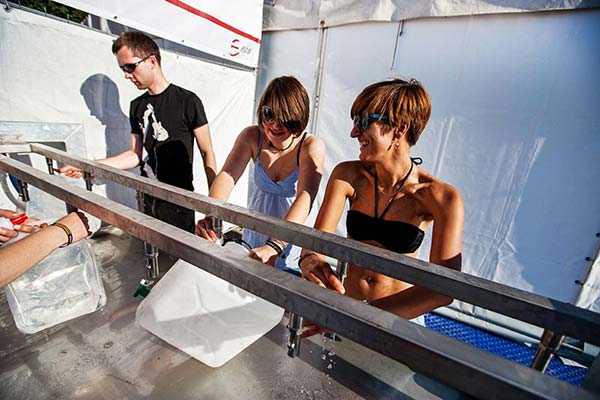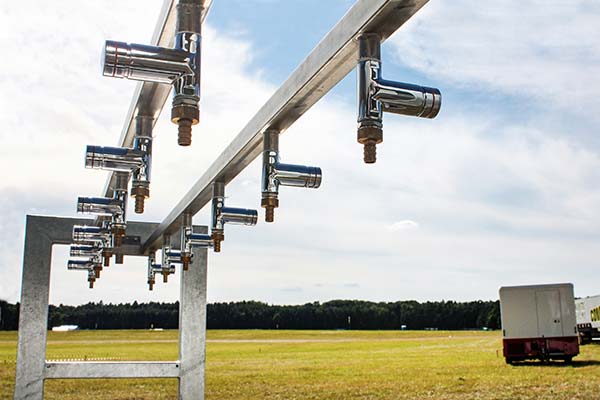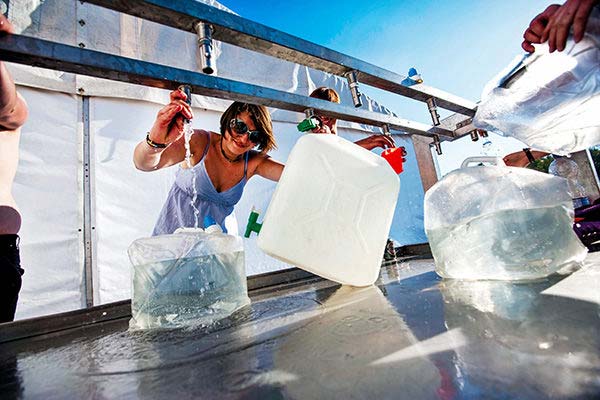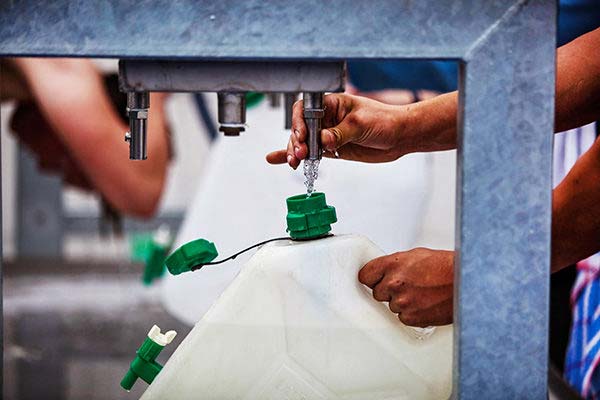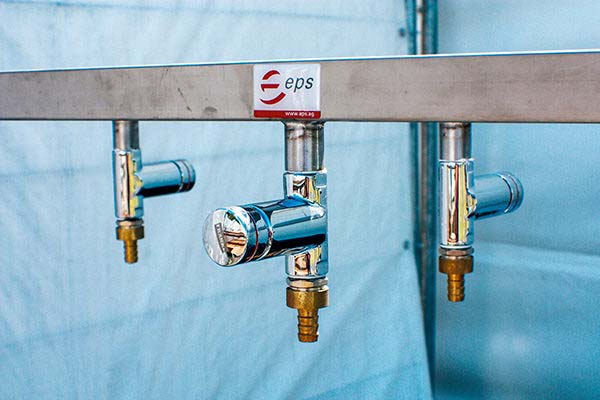 APPLICATIONS
Festivals
Crew Campsites
Backstage areas
Greenfield sites
Corporate events
Sporting events and spectator areas
Outdoor events and functions