With the GIGS Flex, event organizers are offered the functionality and flexibility required to adapt to any stage configuration and ground condition.
GET IN TOUCH
Dimensions (l x w x h)
1.09 x 0.10 x 1.18 m (43 x 4 x 46 in)
Weight
approx. 20.0 kg (44 lbs)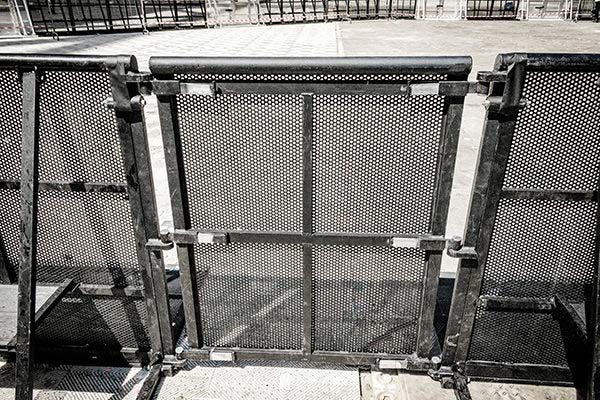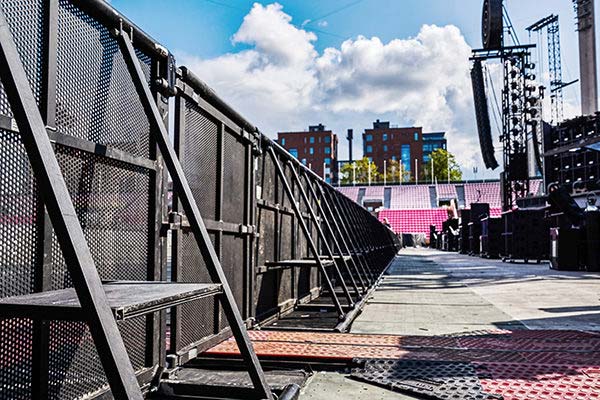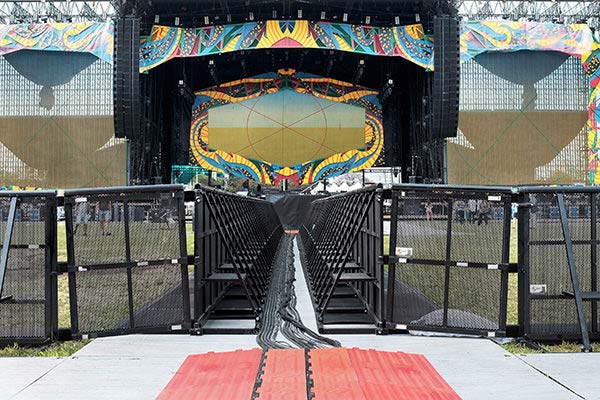 PRODUCT FEATURES
GIGS Flex, the flexible element that can create any angle from 0° to 90°. Along with adjustable width, the special element allows a degree of variability in the vertical. Compensation for height differences can be made up to five centimeters.
Designed and built at eps's Italian manufacturing division, the GIGS Flex is constructed to CE Standard.
DID YOU KNOW?
Flexible enough to deliver unique configurations
Useful for bridging obstructions
Can facilitate cable access
For angle elements that require high load bearing eps offer the GIGS Vario
Constructed from 100% recyclable materials
OPTIONAL EXTRAS
The GIGS Flex can also be combined with all other components from our GIGS range
Cable Protectors are available to safeguard equipment and audiences on the event floor
eps offers CAD design to help optimise the planning process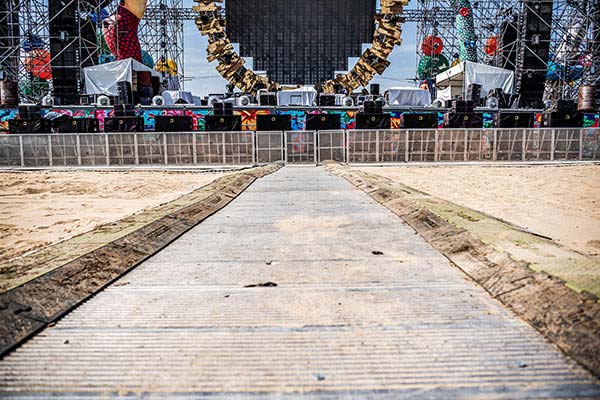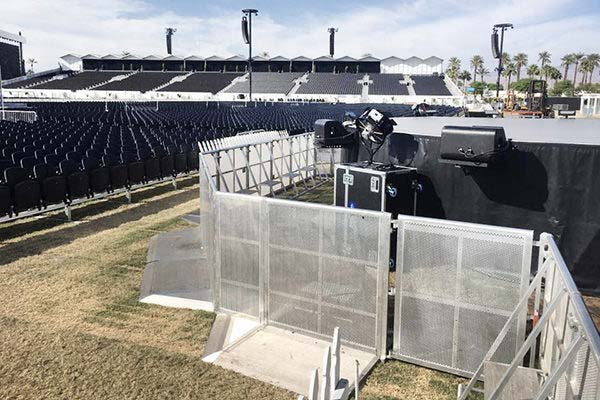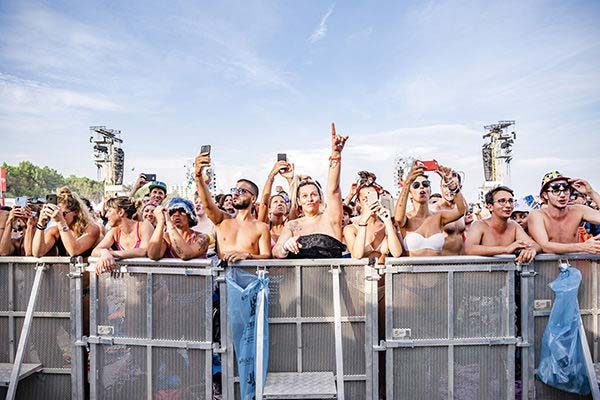 APPLICATIONS
Stadium and arena shows
Festivals
Ideal for delays and front of house positions
Walkways
Sporting events